Women's Ring
Heirloom turquoise set in silver
Commission
Men's Ring
Heirloom turquoise, silver
Commission
Men's Ring
Heirloom turquoise, silver, metal beads
Commission
Pendant
Reticulated silver, seaglass, iridescent and metal beads.
Private Collection
Bracelet
Forged copper with patina
$50
Silver Pendant
Reticulated Silver, blue sea glass
2" long
$100
Free-form Chain Necklace
Pure Silver hand-shaped and forged chain, copper spirals. Hook closure.
$150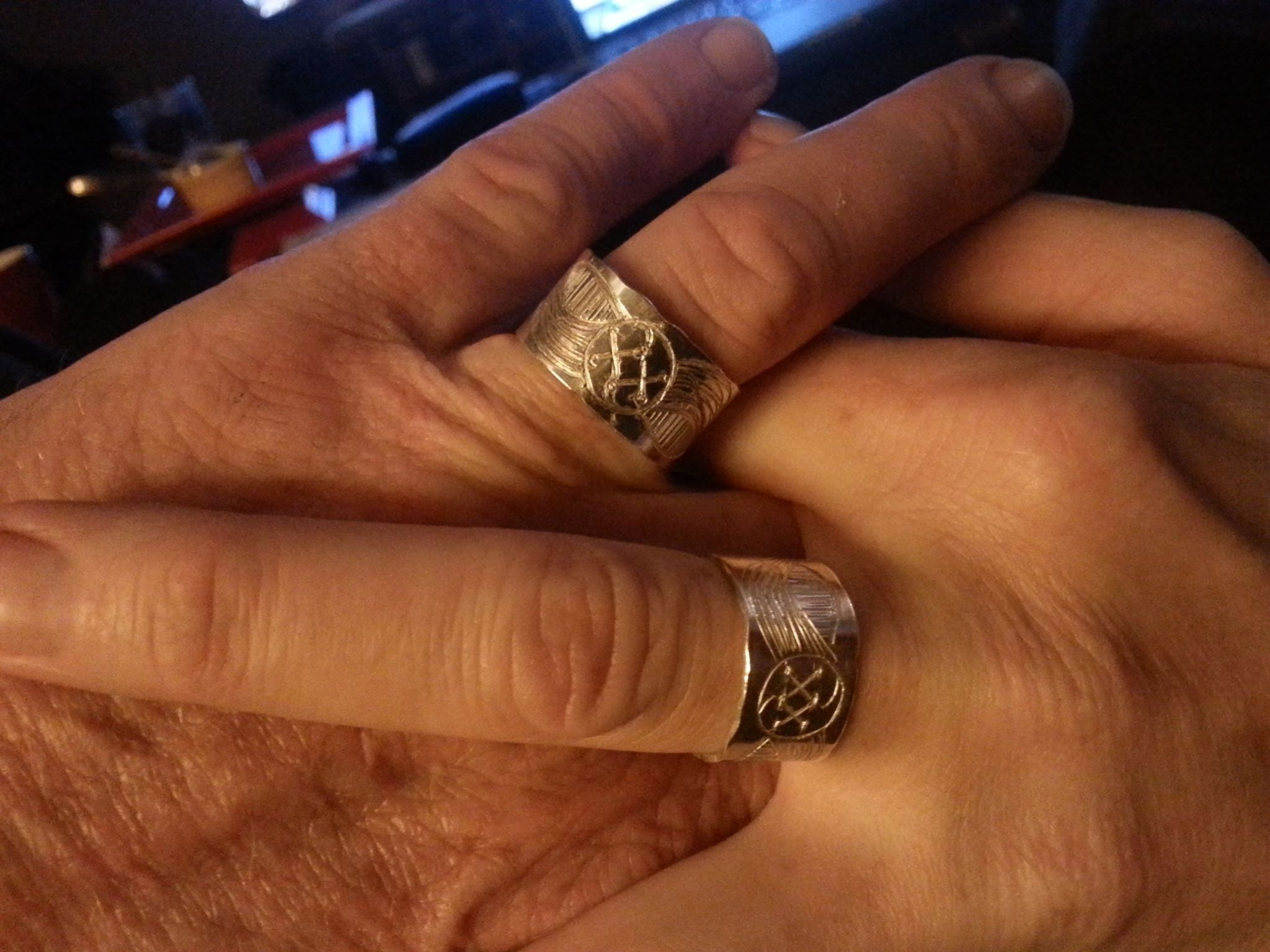 20th Anniversary Rings
Especially commisioned, hand engraved rings. Cut from a single sheet of silver so they subtly interlace. These rings were designed after consultation with the client to get a sense of the couple's aesthetics and interests.
Alas Poor Yorick
Carved and Pierced Pendant,
Silver and black etching
4 x 6.4cm/1.5 x 2.5 in
$100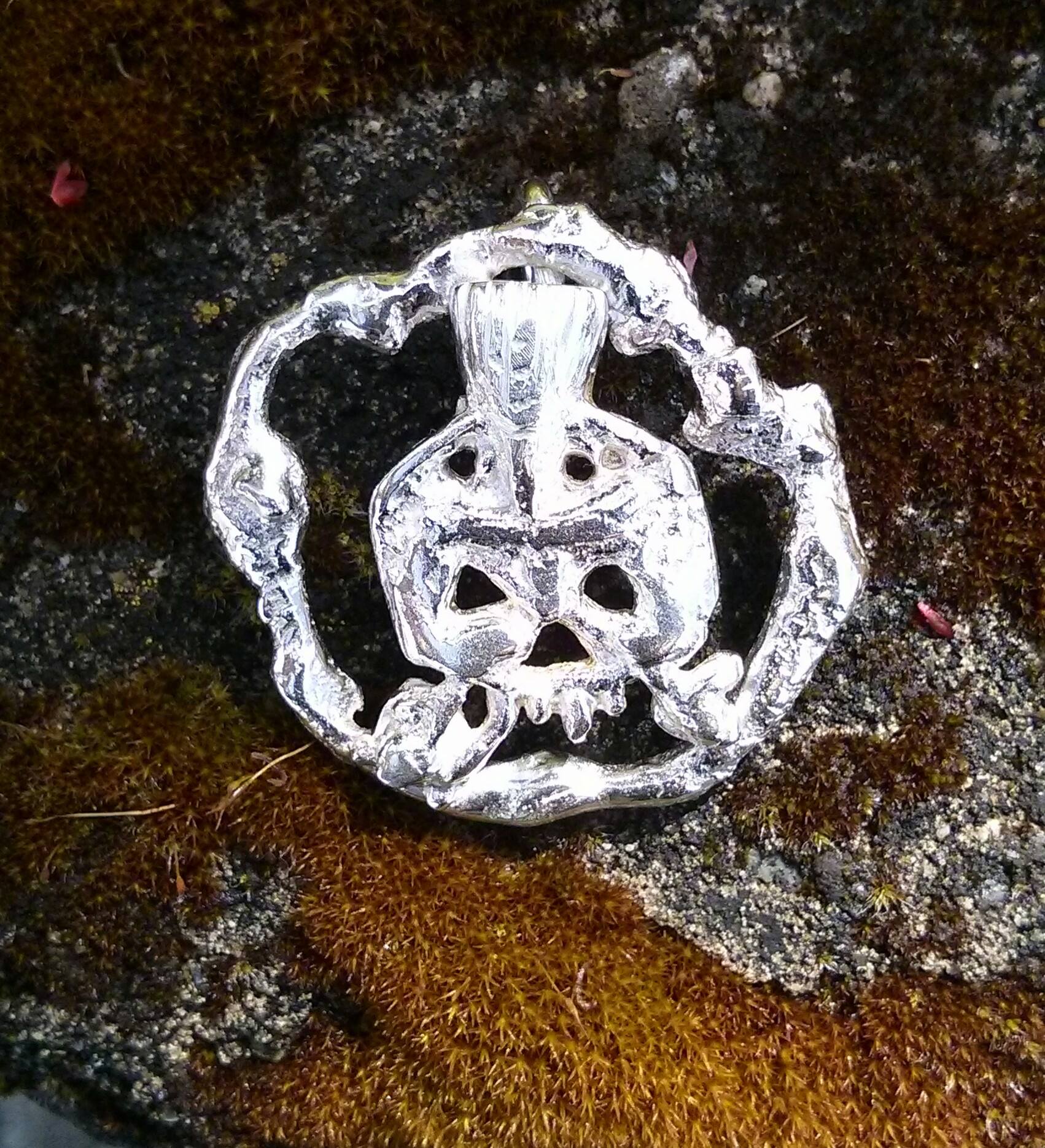 Pirate Skull
Cast Silver
3.5cm/1.4in
$100
Heart Chakra Pendant
Pierced and hand carved copper,
7.6 cm/3 in
Includes 18" copper chain
$60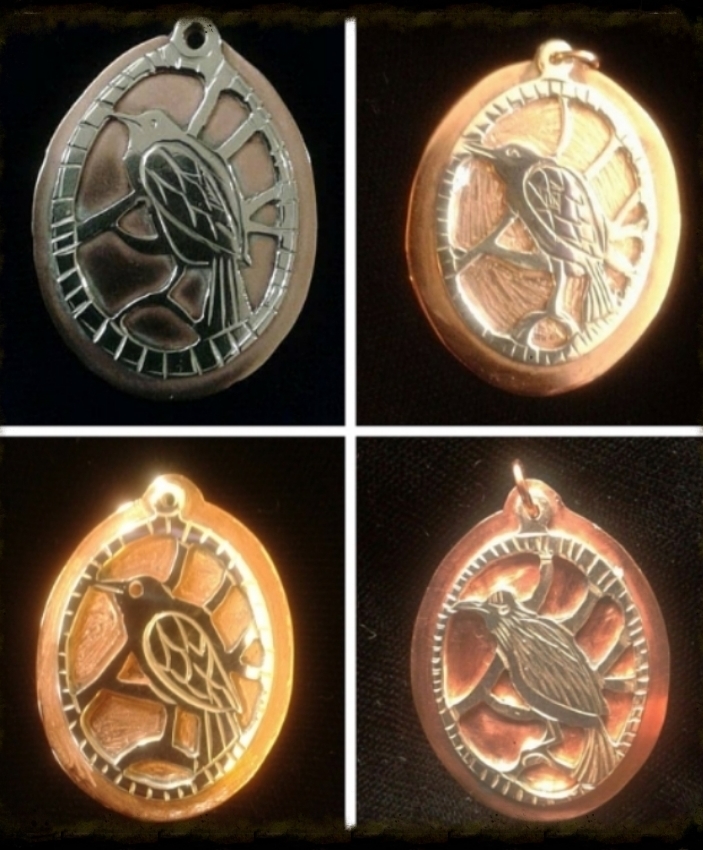 Silver and Copper Raven Pendants
Unique pendants based on one basic design. Each piece combines pierced and hand engraved pure silver with a copper background.
$100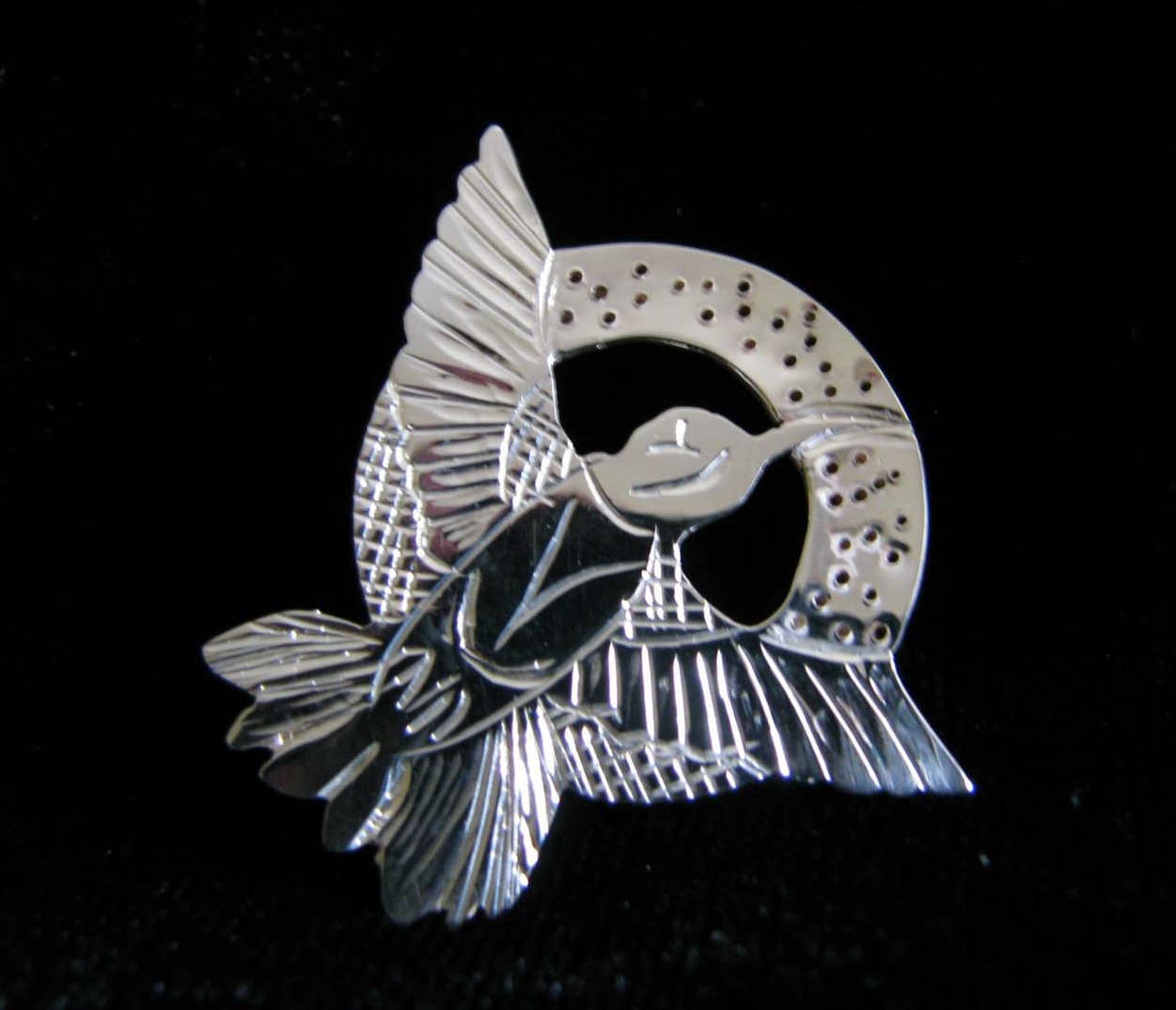 Hummingbird Pin
A beautiful symbol of infinite motion and strength.
3.5 cm/1.25 in
Silver $75 / Copper, $45
 
Snake bracelet (3 views)
Hand engraved and layered copper
Width1.5" (4 cm), Length 6" (15 cm)
$80
Dragon and Lotus bracelet (3 views)
Hand engraved copper
Width 2" (5 cm), Length 6" (15 cm)
private collection
Crowned Skull with Wolf's Head, Embraced by Ravens
Pierced and hand carved Sterling silver and copper pendant,
2" x 3" (5cm x 7.6cm)
Private Collection
Salmon Neckpiece
Hammered copper with patina, silver wire, abalone
$150 CDN
Art Jewellery
One of a kind silver and copper works integrating hand engraving, shaping and silver reticulation.
Commissions are welcome, either based on these designs or custom designed for you. For details, click here.
I love consulting with people to develop unique pieces which contain important symbols reflecting their interests and lives.